Cooling Stations for the BC Heatwave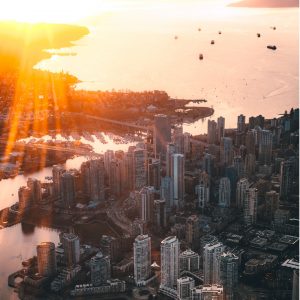 It is so HOT! Please stay safe and stay hydrated!
Cities throughout the Lower Mainland have made cooling stations available for people needing a place to cool off safely.
Here are the cooling centres listed for Burnaby, New West and Vancouver. For a more comprehensive list for the entire Lower Mainland, including other places to cool down, and spray and water parks, check out News1130's article here
⁠
Burnaby ⁠
– Edmonds Community Centre at 7433 Edmonds St. (open 10 a.m. to 7 p.m.)⁠
– McGill Library at 4595 Albert St. (open 10 a.m. to 7 p.m.)⁠
– Bob Prittie Metrotown Library at 6100 Willingdon Ave. (open 10 a.m. to 7 p.m.)⁠
⁠
New Westminster ⁠
– Century House at 620 Eighth Street (open 9 a.m. to 6 p.m.)⁠
– Queensborough Community Centre at 920 Ewen Avenue (Monday, June 28 and Tuesday, June 29 11 a.m. to 8 p.m.)⁠
⁠
Vancouver⁠
Britannia at 1661 Napier St.⁠
Carnegie at 401 Main St.⁠
Champlain Heights at 3350 Maquinna Dr.⁠
Coal Harbour at 480 Broughton St.⁠
Creekside at 1 Athletes Way⁠
Douglas Park at 801 W. 22nd Ave.⁠
Dunbar at 4747 Dunbar St.⁠
Evelyn Saller at 320 Alexander St.⁠
False Creek at 1318 Cartwright St.⁠
Gathering Place at 609 Helmcken St.⁠
Hastings at 3096 E. Hastings St.⁠
Hillcrest at 4575 Clancy⁠
Kensington at 5175 Dumfries St.⁠
Kerrisdale at 5851 W. Boulevard⁠
Killarney at 6260 Killarney St.⁠
Kitsilano at 2690 Larch St.⁠
Marpole-Oakridge at 990 W. 59th Ave.⁠
Mount Pleasant at 1 Kingsway⁠
Ray-Cam Cooperative at 920 E. Hastings⁠
Renfrew Park at 2929 E. 22nd Ave.⁠
Roundhouse at 181 Roundhouse Mews⁠
Strathcona at 601 Keefer St.⁠
Sunset at 6810 Main St.⁠
Thunderbird at 2311 Cassiar St.⁠
Trout Lake at 3360 Victoria Dr.⁠
West End at 870 Denman St.⁠
West Point Grey at 4397 W. 2nd Ave.