Information Children is a not for profit organization and a registered charity. It was founded in 1979 by Dr. Jean Koepke, Simon Fraser University Family Studies and Psychology professor.
To this day, our administrative offices remain located on the SFU Campus, in Burnaby, British Columbia. From its inception, the organization aspired to fulfill Dr. Koepke's vision to offer at no or low cost, accessible, professional and non-partisan support services to any parent requesting assistance with family life challenges.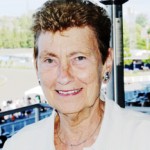 As Chairperson for the society, Dr. Koepke, and all of us working on behalf of the organization, stays committed to this vision. We continue to offer information, guidance and support to parents and others on most any matters related to the care and well-being of children and families. If we cannot help, we work diligently to find someone who can. We facilitate referrals where necessary.
Contact us for more information.