Our Parent E-Support is open to answer your parenting questions.
We look forward to connecting with you!
What is E-Support ?
E-Support is an email support service to parents and others with questions or concerns about parenting or family life. Via email, parent educators provide client-centered, solution focused support and referral services on a broad range of parenting issues. Staff members have undergraduate or graduate degrees in the area of child and family studies, and have extensive experience in a variety of professional settings working with parents and children.  Parents themselves, Information Children staff truly understand the joys, trials and tribulations of parenting infants, children and teens, and definitely know that parenting is hard work!
E-Support does not provide crisis management intervention.  If your question or situation is urgent and requires immediate assistance, dial 911.
How can E-Support help me?
E-Support is staffed by caring, knowledgeable and experienced parent educators.  They will try to help you by providing information, guidance and suggestions for ways of dealing with your family life or parenting challenge.   If you live in the Greater Vancouver area, and if appropriate for you, staff will provide information on other supports and resources available in your community, facilitating referrals as needed.
What can I email about?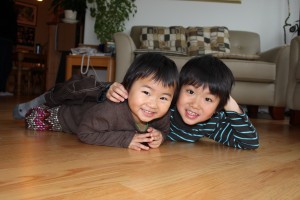 E-Support welcomes emails from parents and others with questions about family life and parenting babies to teens.  With the exception of medical or legal questions, we respond to almost any parenting questions. If we feel we cannot properly answer your question by email or provide you in writing with the support you may need, we will encourage you to contact us by telephone or alternatively request that we contact you.  Whether or not you agree to telephone contact is your choice.  Click here to learn more about our Parent Support Line telephone service.
Following are examples of why you might email us.  If your specific concern is not listed, please know that this list is only a snapshot of the many reasons why parents contact us:
child development
infant sleep
bedtime battles
nightmares
night terrors
tantrums
toilet/potty training
picky eating
biting
sharing
separation anxiety
generalized anxiety
childhood fear
bullying
school difficulties
learning disabilities
friendship problems
special needs
post partum adjustment
new baby issues
sibling rivalry
parent anger and emotions
coping with separation and divorce
feeling alone and frustrated
conflicting parenting styles
community resources, and
many, many more.
What if I have more than one question to ask?
We prefer that your emails contain one question per email.   If you have more than one question, please ensure your questions are related to one main topic.  For example, if you have concerns about potty training, you may have several questions pertaining to this one topic such as: What is the best age to begin potty training? Should my child wear underwear or pull-ups?   Why is my child so resistant?
What information should I include in my email?
Please provide any details you are comfortable sharing.  The more details you share, the better we understand your question or situation. The following is an example list of information you might include in your email:
age of child, or even better, child's month and year of birth                                        
how long the situation or behaviour has been an issue
information on when the situation or behaviour first began and the circumstances
how often the behavior  occurs
other people or agencies involved or notified (i.e. family physician, speech therapist, school , lawyer, mediator)
whether you have family or friends to support you if you need help or someone to listen
the town or city you live in (this gives us an idea of other supports, if any, that might be available in your area)
your phone number , if you feel comfortable providing it
How often can I email?
You can email Information Children as often as you need.  Our response time will be determined by the volume of incoming emails and the complexity of your question or situation.   We address emails in the order they are received, and try to do so weekdays within 72 hours.
Some parents may only contact us once and are able to get the support that they require.  Others may wish to arrange follow-up contact by telephone, or will email us when new issues arise.  Many parents first contact us when their children are infants, and continue to do so as their children grow and change through early and middle childhood and into the teenage years.
Is my email kept confidential?
Yes.  All information you share will be confidential although parent educators may discuss their work with a supervisor to ensure they assist you the best way they can.  Supervisors are also bound by confidentiality.   No one else will be told that you have been in contact with us, and no third parties will be contacted about your issues or circumstances without your consent.
Exception: Allegations or suspicion of child abuse cannot, by law, be kept confidential, and must be reported to the appropriate authorities.